The work of an SEO specialist or content editor is full of challenges – either it is an algorithm update and SERPs reshuffle, the hosting has a problem and the website is not working, or another email appears in the mailbox with the words: "Welcome, we would like to inform you about the planned changes to the website…". Fortunately, the SEO professional is a clever beast, who is not afraid of surprises of this kind.
We are aided by tricks and tools that have saved many a day and allowed us to continue enjoying our coffee from the office coffee machine. Tricks and tips can be found in other texts on the blog, and in this one, we will introduce you, dear reader, to one of the tools that are popular among many of the most successful and data driven positioners – Surfer SEO (surferseo.com). Analysing competitive websites and their activities is the first, vital and inseparable element of the positioning campaign and content marketing. However, a professional analysis takes a lot of time and is quite a tedious task. This causes such analyses to be performed less frequently or more superficially.
The Surfer SEO tool can help streamline this process, as it enables simultaneous analysis of the main competitors' websites from the top 50 search results and considers over 500 ranking factors. Offers comfortable content planner, establishes target keyword, true keyword density, facilitates the improvement of content structure for your website or blog post on social media, gives reports on the content score and first and foremost it's easy to use optimization tool.
What is Surfer SEO?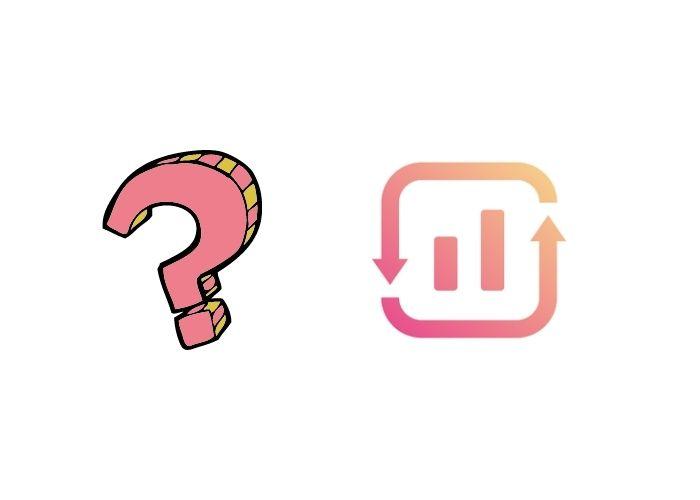 Surfer SEO is a Polish startup that has been becoming popular for several years both in Poland and internationally. It is a tool used to support website positioning through content optimization and appropriate selection of the exact keywords as well as the creation of top ranking pages and data points. Surfer SEO is a tool that supports the page analysis and optimization of websites for positioning. It is based on presenting statistics of specific ranking elements and their correlation with positions in organic search results.
Surfer SEO analyses the current top 50 results in the Google search engine in terms of potential ranking factors for the queried phrase. It also features built-in keyword research and SERP review tool, which gives you average word count or preferred content length, keyword density and frequency, estimates on page speed as well as hidden content in real time. SurferSEO does not only focus on the elements mentioned above.
In a similar way, there is also detailed information on more technical aspects of the website, e.g. page speed, which is one of the most important rank factors, and at the same time an important element also from the user's point of view. When collecting data for audits or wishing to present the clients with the status of their page, it is best to do it in the form served by SurferSEO. That's why this programme is winning the hearts of people involved in copywriting, marketing, analysts and entrepreneurs around the world.
Which are the most interesting features of Surfer SEO?
Surfer SEO is an extremely comprehensive approach to preparing marketing content. The site offers at least a couple of extremely helpful tools for writing, optimising and creating marketing strategies. What are the most interesting features of Surfer SEO?
Content planner
First of all, a Content planner, because a good strategy means properly planned and well-thought-out promotional activities. Content Planner will create the entire framework for your topic cluster within minutes. Just type in your main keyword and select a location. What you will receive is a list of article ideas (along with the primary and secondary keywords for which they need to rank) to cover over the next few months. How does it work? While developing our tool, the whole Surfer team had one goal: to automate a modern method of strategizing content based on topic grouping. Why? Because it consumes hours to prepare these strategies independently, and the approach needed to create highly relevant, authority-building content was missing from other tools, as they noticed.
SERP Analyzing feature
Then we have the SERP analysis feature. SERP analysis refers to the process of examining the top-ranked websites in the search engines results for a particular keyword for the purpose of determining whether that keyword is pertinent to your website and whether it gives you the opportunity to be ahead of the competitors. It is an intrinsically vital part of the keyword research procedure since it identifies the keywords for which your page SEO has the best chances of ranking. It also allows you to pinpoint competitive strengths that can potentially assist you in achieving a higher ranking position than your competition. This is why, when comparing surfer SEO vs other marketing tools, it is the Surfer which is unbeatable.
Keyword surfer
The Keyword Surfer plug-in helps you analyse search queries that appear for a given query. After entering any phrase and launching the search engine software add-on, we will see additional information such as the average monthly number of searches for the keyword we use, a list of phrases synonymous/similar to our query, phrases related to our keyword, the number of valuable links leading to domains appearing in SERPs, and the estimated traffic generated by the obtained position. With SeurferSEO, you will have immediate access to basic data such as suggested monthly searches for a given keyword and all other Google suggestions.
So you don't need to delay implementing new ideas and strategies. While the default monthly volume is supplied for global and for your location. In case you would like to inspect other countries, use the settings and toggle to any location of your choice. Graphs indicating the correlation (or lack thereof) between the number of backlinks, search traffic and the visibility of the website in the Google ranking are also an additional option. It is definitely one of the most useful SEO tools for any page. Additionally, the data is accessible, so you don't need to use it for months in order to get results. The app is intuitive and very easy in terms of use.
SEO Audit
An SEO Audit is an assessment of how well a page is optimised for search engines and represents the first step in search engine optimisation. What are the main advantages of a surferSEO audit? An SEO audit will clearly point out weaknesses in your SEO strategy and recommend solutions, for instance, you may have hidden your company's physical address somewhere far down on your page, so adding a dedicated page on your website that clearly states your location would lead to more location-based searches being found for you. What else? The SEO audit introduces a new angle to your SEO strategy. Upon completion of your SEO audit, you would be ultimately left with a broad action list of steps you can undertake to enhance your SEO, these include writing your primary keywords in HTML instead of Java, adding meta descriptions or new title tags to all your blog postings and accelerating your site.
Alternatively, perhaps you have incorrectly identified keywords that have been positioned strategically on your site; appropriate keywords are vital if you hope to be easily found by Google. Chances are you have a direct competitor or two that are performing better in Google search rankings than you because of that. Wouldn't you like to learn their tricks and secrets? Well, your SEO auditor will examine the actions behind their success and share that data with you, recommending how you can implement changes that will make you more competitive in the industry. That's why SEO Audit is one of the most interesting features of suferSEO according to a survey and review results conducted among people in the e-commerce industry, while entire SurferSEO is in the top 10 most useful marketing instruments for improving the professional page SEO.
What exactly is the Keyword surfer?
The SurferSEO is one of those instruments of the positioner's work that comes in handy at every stage of his career. Its operation is simple and the collected data can be presented at different levels of detail. Unlike other solutions of this type, the first reading of a query does not require going through the Surfer guide – just look at the menu and you can already make the first conclusions.
Keyword Surfer is a completely free extension that enables you to see your search volume directly in Google's search results. Keyword Surfer is the quickest way to uncover search data and perform keyword research on Google search. This extension is 100% free and takes seconds to install. All you have to do is type the keyword into Google, download the extension for google docs, and you can enjoy the help of an assistant, content editor and search engine optimization expert in real time.
Once you type in your target phrase and press enter, you will discover search volumes, keyword suggestions, related terms, visibility metrics and on-page data of top ranking pages. Based on this, you can determine the true density of keywords for your website, determine their difficulty and plan your content. You don't necessarily have to buy any expensive software tools – Keyword Surfer from Surfer SEO will be enough. Data driven strategy is the best strategy.
What are the main benefits of Keyword surfer?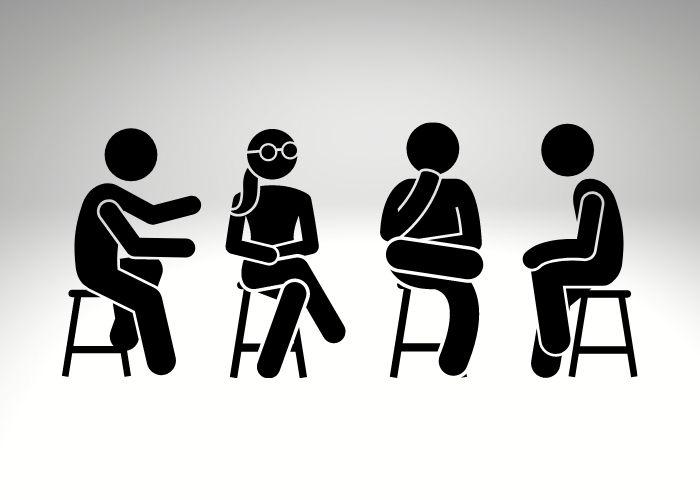 Using the Keyword Surfer Extension by SurferSEO, for every new search on Google, you get the following priceless data for your content and SEO strategy:
Search volume for your primary keyword,
Similar keywords along with their volumes,
Number of quality backlinks per domain,
Estimated traffic for each domain for each page from the results of a search.
With this feedback and a review of what you have done so far, you have a chance to improve your results by timely changing your keywords and altering the nature of your communication on social media or your blog page, and this already translates into real results, i.e. improved visibility of your pages, as it defines terms to use in campaigns. Thanks to this option, you know exactly which words to use in which campaign and you gain an overview of your competitors' activities Maybe you too can make it to the top 10 in terms of the popularity of your websites? SurferSEO will ease your way to success and help you get on the list of specialists dealing with the top pages in the industry.
What exactly is SERP SEO surfer?
Do you continue to depend on so-called industry best practices in SEO? Plenty of people do as well. Ultimately, who has the time to do manual analysis looking for correlations between position in the SERP and certain ranking elements. And what happens to work for one keyword may not be optimal for another. This is where the new extension of Surfer SEO – SERP Analyzer – gives us a helping hand. This is where the new extension of Surfer SEO – SERP Analyzer – gives us a helping hand.
SERP Analyzer is primarily a helper when creating blog posts, back-end articles and developing ad campaigns. It is an SEO tool that pinpoints common patterns from top sites, so you can reject manual work when optimizing your content. Based on 50 pages and 500+ factors, you can get reliable information on what is currently working the best for a particular keyword from one of the categories. SERP Analyzer in an instant examines factors such as text length, number of headlines, page speed, and true density of keywords and prepares search intent review for you. Surfer benchmarks your keywords against hundreds of factors that can affect your position in Google. Armed with this knowledge, you will be able to uncover trends and develop an action plan that delivers. Thanks to Surfer, you can go beyond the usual marketing ranking considerations that everyone else takes into account. As the schema markup facilitates page indexing, it can affect the signal that will either make or spoil your optimization attempts.
And to tell you something even better. It's easy to use and only costs a few dollars per month and if you want, you can try out this SEO tool for free for 7 days and get access to the data that your competitors wish they had.
What are the main benefits of SERP SEO surfer?
According to the results of most user review, the SERP surfer service influences a surge of interest in the company. Surfer content includes a review of the current top 10 ranking sites by evaluating more than 500 different signals to compare them with yours! To then suggest an easy to follow guide for ensuring that content is optimal based on what's already been working in the real world at the moment. In this respect, this software is an outlier on the market! If you have optimized content in the past, you would know that it is usually based on your instincts and experience. Now, that might have worked a couple of years ago, but it takes a lot of time and effort, while at the same time it is susceptible to human error. However, when it comes to the Surfer SEO, the situation is quite different, as it is a data-driven model, you can find common patterns from top pages out of many categories because SurferSEO analyses 500 different factors in the top 10 results and then compares them to your site. This gives you reliable, factual information about what's working now for your specific keyword.
What is an SEO Audit?
An SEO audit refers to the process of considering in detail how successfully your online presence relates to industry best practices. In other words, it's the first step to creating an implementation plan that will deliver tangible results. What are the most interesting features of an excellent SEO audit? First and foremost, an audit should be all-encompassing. It ought to cover both structural and content components that affect SEO exposure. It has to provide the overall view of what's happening in your current state of affairs on all marketing categories.
Also, the audit should be straightforward and not difficult to comprehend. As a marketing specialist or simple entrepreneur, you do not need to have all the knowledge, but all the data and be able to connect the dots on how SEO issues impact your online activity, goals or revenue. Any potential solutions you recommend should explicitly relate to your overarching business goals. Finally, SEO audit suggestions should be implementable. In fact, there should be a straightforward route to execution; a prioritisation with the expected impact and effort associated with each recommendation. The outcome of each SEO audit should precisely communicate an easy-to-follow course of action. And that's exactly what the review you receive from SurferSEO looks like, everything is clear and transparent.
What are the main benefits of SERP SEO Audit?
It is one of the most valuable features Surfer provides. This is due to the fact that it helps in developing a successful and smart marketing strategy. This professional tool will take the time to fine-tune your branding strategy and even tackle any issues to improve its performance in given categories of marketing efforts. To boost your search engine rankings, you first need to develop an understanding of what you want to prioritise. An excellent organic search ranking begins with a solid keyword strategy. When you get to know your market and competition better, you will be able to come up with a page SEO framework for your business page and you will know what terms to use in content creation.
An SEO audit makes it clear what the vulnerabilities are in your SEO strategy and prescribes solutions to enhance them, and at the same time offers a new approach strategy. An SEO audit brings a new perspective to your SEO strategy. After conducting an SEO audit, you will eventually have a broad list of possible actions you can undertake. Search engines, like Google, determine what makes or breaks your website's ranking according to your on-page optimization. An audit will incorporate keyword research discovery and in-depth studies, which are then integrated with on-page SEO and possibly even off-site marketing. Therefore, it is the best tool in all categories!
How do I get free SEO on Google and content editor at the same time?
As an SEO person, you definitely want to complete more tasks in less time. Whether it's retrieving all the meta tags from a site's domain within minutes or identifying all the indexing glitches on a page without manually reviewing every URL, tools such as Surfer SEO have always been a saviour for savvy google search marketers. SEO tools can help you complete a set of tasks as quickly as possible and as close to perfection as possible.
Surfer SEO relies on machine learning-based artificial intelligence to help improve the algorithm that determines positions on Google. By incorporating this artificial intelligence into the determination of the search index, the search engine can more accurately examine user behaviour and adapt the algorithm to their needs. Users of specific industries are different and have varying expectations. Therefore, Google, in order to adapt its results to users' needs, sets the index of pages for different industries taking into account slightly differing factors. One of the uses of Surfer SEO is to identify the impact of individual rankings for a particular industry. Identifying the impact of individual factors has a huge impact on optimizing a page and developing an SEO campaign with appropriate content structure. So, how do you adapt it for your purposes?
SEO software provides you with an opportunity to download Firefox or Chrome extension as well as on Google docs, allows you to create content based on the keyword research tool, and at the same time gives you an advantage over your competitors by review of your recent blog posts. Therefore, all you need to do is download the right software tool or simply work on the surfer SEO portal to create new content or campaigns.
A brief surfer SEO content editor review
After testing the surfer SEO tool for several months, we found almost no flaws. When preparing the surfer SEO review, at first we thought we would definitely find some errors, but we were mistaken. All surfer features of the content editor work flawlessly, the surfer SEO team did fantastic also in terms of content score, search volume and gaining organic traffic.
Content Editor turns content writing into a game. Maximize your odds of high rankings by increasing your Content Score and turning all phrases into green colour. Keyword density is no longer sufficient. Therefore, Surfer uses AI technology to verify the relevance of each word on your competitors' pages. It then provides you with the most precise and competitive keyword guidelines to help your content stand out. Surfer compiles guidelines on the basis of the best content from search results. Through it, you can gain insights into word count, relevant phrases, content structure and much more. With these, you will increase the relevance of your content and your chances of ranking high. Generating targeted content for just one phrase is a complete waste of time and money. That's why with Surfer SEO you can conduct a multi-keyword analysis to improve your chances of generating more organic traffic.
And the best thing about it? You don't have to wait for ages for results and for all the information to be analysed. It all happens in real time, and you can observe these changes and learn from them. On top of that, the content editor's menu is very clear and easy to use, so you can get the most out of this SEO tool after the first use.
A quick menu surfer SEO review
The menu of the SurferSEO portal impresses with its clarity and ease of finding all the services and add-ons needed. All categories are presented in a straightforward manner, without losing the attractive appearance. Everyone, even the biggest marketing technology scout, will appreciate the ease of use and quick access to all categories. Downloading extensions to your browser or teaching an inexperienced employee to work with them should not be difficult either, so it really is worth considering this option as a form of development for new employees and yourself. When it comes to functionality and pleasing design, we give the highest rating in both cases.
What is the best free SEO tool?
After an in-depth analysis of the market and testing over a dozen other SEO tools, we can confidently say that Surfer SEO has met all our expectations. The fastest and best way to success is not, despite appearances, creativity and creating innovative solutions, but imitating those who have succeeded. This also applies to online marketing. Surfer SEO makes it possible to analyse the leading sites in the industry and to group information about them in one place. On their basis, it is, therefore, easier to optimize the page and plan a campaign using proven actions that have brought the competitors high positions.
Sometimes it happens that the website's positions stagnate in spite of the introduced optimization and correctly implemented SEO strategy. In this case, Surfer SEO analysis can also identify elements in which competing page would be better suited to the search engine algorithm.
Surfer SEO is a tool suitable for both agencies and individuals marketing their website on their own. The main reasons for using the software are:
– time-saving,
– optimization support,
– support of the page development,
– possibility of identifying ranking factors.
However, the tool is not an oracle, and it should be taken into account that a factor correlated with the positions in search results may not necessarily have an impact on their growth. However, in many cases, the data presented by the tool indicate a path of development thanks to which the page SEO will be able to improve.
Summary
Surfer SEO is also used in preliminary analysis of a potential client. The tool enables quick analysis of competition, their linking strategy and the level of optimization of the website, which allows for estimating the amount of work and resources necessary to outperform the competition. The tool also has an option to create a quick audit. The audit contains information about some of the basic ranking factors and their relation to competitive websites.
The quick and at the same time in-depth analysis provided by the tool can greatly facilitate the correct valuation of projects and necessary actions on potential clients' websites. An additional advantage is the low monthly fee in relation to the extraordinary attractiveness of the services. Therefore, we strongly encourage you to take a closer look at the offer of this service.